RTCC Awards
RTCC's annual awards celebrate achievement, innovation and brilliance.
Our International judging panel is supported by a research team that works round the clock to ensure nominations are the most deserving in their sector.
But that's only part of the puzzle. We rely on reader insight and experience to provide nominations to the International judging panel, and we relish hearing about new experts and burgeoning markets.
Our awards are tailored to provide a comprehensive analysis of the very best in each category.
If you want to tell other readers about a success story and feel that it doesn't fit into an existing category, suggest a new category and the research panel will happily take a look.
We recognise smaller market participants as well as larger firms adapting international models to unique geographies.
Whether it's businesses large or small, individuals in niche sectors or a category you think we might be overlooking, we'd love to hear from you.
Key dates
Nominations have now closed for the RTCC 2014 Awards categories.
Thank you for everyone who submitted nominations.
Winners will be contacted directly to arrange attendance in Lima.
Award Categories
Solar Energy solutions provider
Sustainable Architecture Firm
Marine energy solutions provider
Climate Woman of 2015
Geothermal energy solutions provider
Wind energy solutions provider
Water & Hydropower solutions provider
Hydrogen & Fuel Cells Firm
Sustainable Waste Management firm
Climate NGO of the year
Electric Vehicle innovator
Green business of 2015
Green city of 2015
Green University of 2015
Sustainable Technology firm
Climate Change Finance Initiative Award
Judging
RTCC Editor Ed King will chair a panel of 10 judges drawn from the business, NGOs and climate diplomacy communities in early October 2015.
The panel will be split into groups to give the judges ample time to consider all entries and ensure that there are no conflicts of interest. Judges are required to excuse themselves from the process if conflicts of interest arise.
The judges will only consider entries that have confirmed their attendance at the UN Conference of the Parties in Paris, France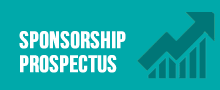 For sponsorship, please contact us on +44 (0) 20 7799 2222 or
awards@rtcc.org
2014 Award winners
Solar Energy solutions provider – SolarAid
Sustainable Architecture Firm – Mithūn and BNIM
Marine energy solutions provider – Lockheed Martin Wave Energy
Climate Woman of 2014 – Kathy Kjener Jetil
Geothermal energy solutions provider – Ram Power
Wind energy solutions provider – ACCIONA
Water & Hydropower solutions provider – National Trust (UK)
Hydrogen & Fuel Cells Firm – BOC
Sustainable Waste Management firm – WasteAid, Canada
Climate NGO of the year – Greenpeace
Electric Vehicle innovator – BMW i8
Green business of 2014
Latin America – I&D Gaia
European – Kingfisher
Green city of 2014 – Shenzhen, China
Green University of 2014 – Brown University for the Climate Lab and Rhode Island law
Sustainable Technology firm – BT
Climate Change Finance Initiative Award – Masdar/Investment in the London Array + wider projects
---
Winners of the RTCC awards are chosen by an independent panel. Sponsors had no influence over the selection process.